Calendar Contest


Each year the Charlotte Harbor National Estuary Program creates a calendar from entries submitted by many artists. A public survey helps them chooses the images to include. If you like my images, please go to http://www.chnep.org/projects/calendar/2012calendar.htm and let them know. My entries are numbers 28, 65 and 112. Thanks!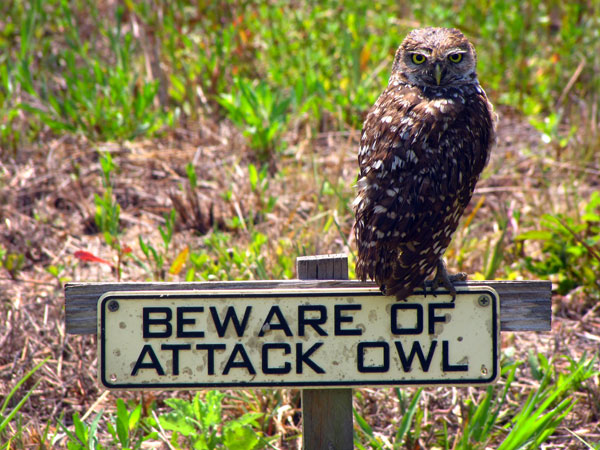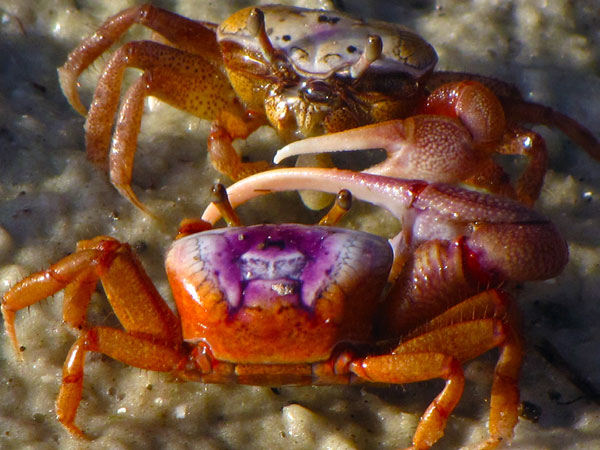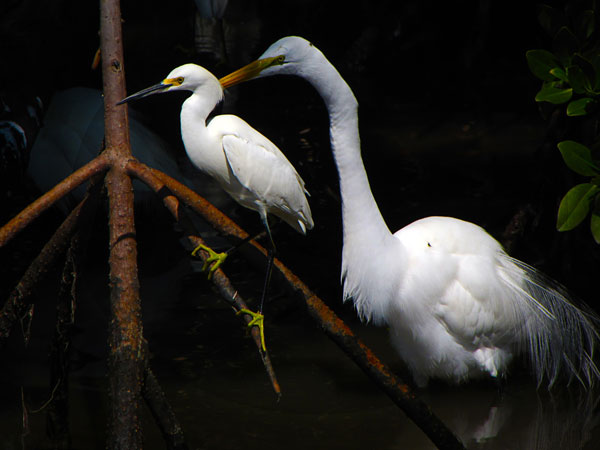 Three local award-winning artists will exhibit their work at the Broadway Palm Dinner Theater's gallery during the run of the award-wining musical, "Smoke on the Mountain," May 19 – July 2.
The artists are Barbara Chloe Murdoch, watercolors and mixed media, Dena Shepherd, watercolors and prints, and John Swank, fine art, nature and 3D photography
.
Sanibel Sunrise, Photograph by John Swank
Murdoch paints a wide variety of subjects in many styles. Her watercolors are colorful and imaginative: sometimes whimsical, sometimes abstract, but always unique, inviting the viewer to search for hidden images.
Some of her popular series have been jungle scenes, Dancin' Ladies, Fishing shacks, and City Lights (which are mixed media), as well as beautiful floral paintings which are somewhat abstract.
Shepherd paints primarily in watercolor but also creates small print editions in both intaglio and lithography. Her subject matter moves through a series of macro landscapes celebrating the natural beauty of Florida whether it is found in a local scrap yard, at a roadside vegetable stand, or her own backyard.
Swank enjoys exploring and capturing the extraordinary aspects of everyday events and places, as well as finding unique locations and points of view. The world he sees and strives to share is uplifting, inspiring and fun.
His images are known for their sharp focus and vibrant colors, and are available on a number of media, including archival quality photographs on paper, large canvasses, and tiles suitable for use as coasters, wall hangings or backsplashes.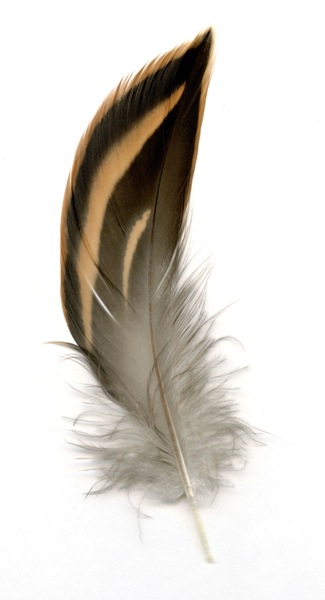 "Knock Me Over (Duck Feather)" Photograph on Canvas, 26x48 inches, by John Swank
Murdoch regularly exhibits at the Tower Gallery on Sanibel, Wildchild Art Gallery in Matlacha, and the Art League of Fort Myers.
Shepherd has
exhibited at the Art League of Fort Myers, CCAL, BIG Arts and The Alliance For the Arts, but soon will be relocating to New York City.
Swank is a managing member of and exhibits at Harbour View Gallery in Cape Coral. His prints, tiles, and note cards are also available at the Art League of Fort Myers. He lives in south Fort Myers with his wife, Elaine, an avid birder and master gardener.
painting by Dena Shepherd
Painting by Barbara Chloe Murdoch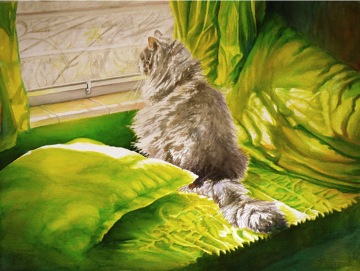 Painting by Dena Shepherd
Painting by Barbara Chloe Murdoch