11/08/10 14:18
Wildlife gives Old Glory new meaning
John Swank's as patriotic as the next guy, but he's an artist too — a Southwest Florida artist — so it's no surprise that when he decided to interpret the American flag, it came out covered with roseate spoonbills, white pelicans and, of course, American eagles.
Fort Myers News-Press, July 4, 2010. Extensive coverage.
Thanks to the Island Sun and The River Weekly News for featuring my July 4 themed photos on page one and in articles inside. The images below link to pdf files.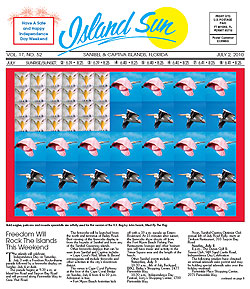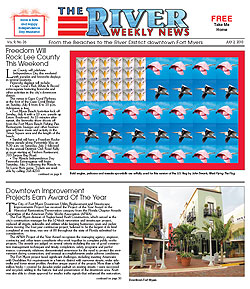 The Iwo Jima Memorial in Cape Coral needs major repairs. Here is a video I recently took:
Harbour View Gallery members plan to donate a portion of sales from July 1- 4 for the restoration project. Please watch for details.